ZQ series drill pipe power tong is a kind of ideal mechanized tool for oil drilling wellhead, which is widely used in offshore and land drilling / workover operations. This series of power tongs can play a safe, labor-saving and improve efficiency.
The series of power tongs are open type. It can separate the string freely, and has strong mobility. It integrates the torque clamp and the screwing pliers. The make-up and break out can replace the cathead, the hanging tongs and the rotary rope. The power tong conforms to SY/T5074-2012 standard and API7k specification.
This product has the following characteristics:
The main tong is driven by high torque hydraulic motor, and the backup tong is driven by rack plunger, which is simple in transmission and compact in structure (ZQ 127/25).

The combination clutch of toothed and pneumatic tyre makes the shift more stable and reliable (ZQ 203/100/II, ZQ203/125).

It can shift gears without stopping and adjust the high and low gears freely; the tong head can produce maximum torque and speed in both forward and reverse directions.

The automatic centering clamping mechanism can ensure that the new and old joints are clamped reliably.

Optional hydraulic lifting device.

Optional torque automatic control system.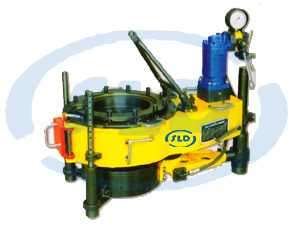 ZQ127/25Y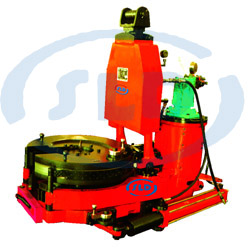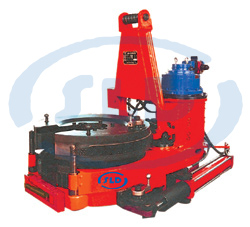 ZQ203/100/100Ⅱ ZQ203/125