SLDSSJ series automatic pipe-and-rod conveyor is a special equipment designed to solve the problems of difficult operation, great labor intensity, difficult safety guarantee and impact injury of the pipe-and-rod hand under the condition of high wellhead. The principle of hydraulic transmission and PLC control is adopted to complete grabbing, feeding, overturning, lifting and moving up to the specified position. The same principle can be completed.Function of the lower pipe column to achieve the integration of mechanics, electronics and hydraulics, divided into: manual, remote control, automatic operation mode.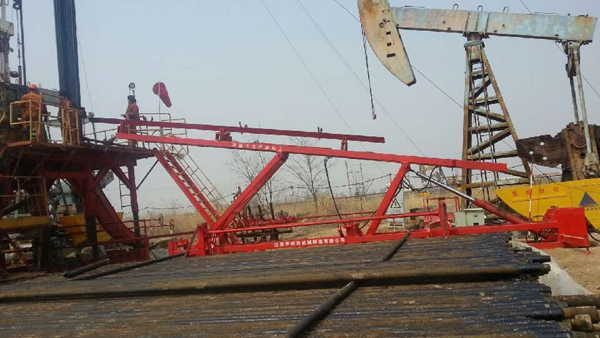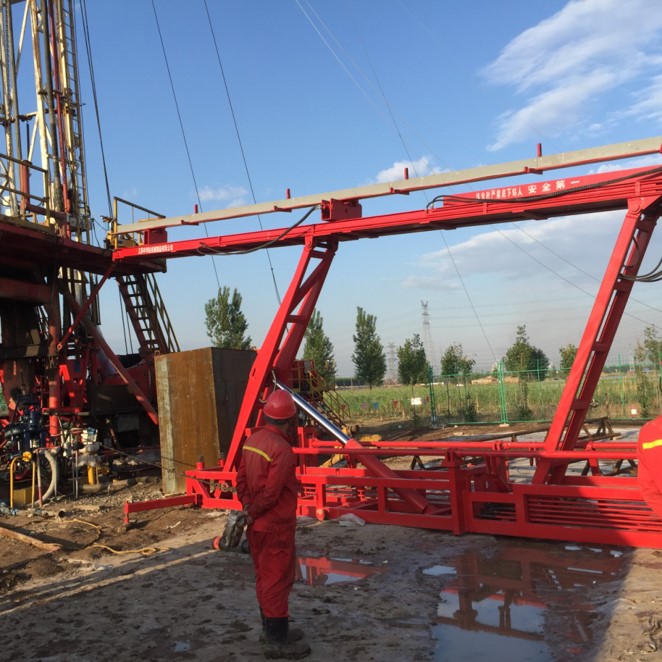 Lifting height: 3-20m;
Lifting load: 150 kg-500 kg;
The weight of the whole machine is 5 tons to 10 tons.
Working cycle time: 1 minutes to 3 minutes;
Rated pressure 10-16Mpa;
Type of pipe rod:
2 7/8","3 1/2"" tubing;
2 7/8","3 1/2"" drill pipe;
16 "Fittings, weight 2.5t;